LIFESTYLE
DID YOU KNOW? THESE CELEBRITIES HAVE A NOSE JOB
5. Dianna Agron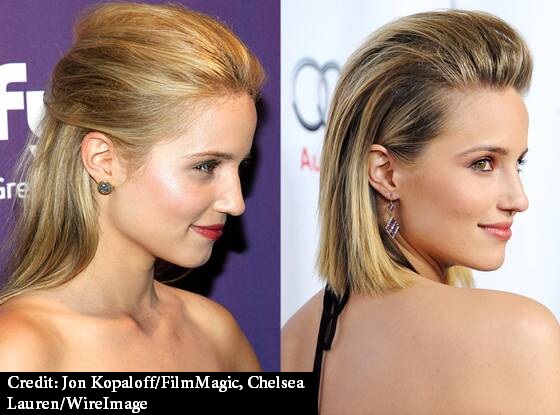 She's quite popular among the Glee fans. Her character on Glee had a nose job; she later revealed in 2011 that she had one as well.
What a coincidence! Hers was not for beauty purposes, though. According to her, she had her nose broken twice. One was at a high school party; the other was while filming the Glee concert tour. Dianna feels beautiful and great now.
6. Erika Jayne
Plastic surgery cost is not a problem at all for Erika. This is because she spends about $40,000 monthly on her beauty routine, can you beat that? The Real Housewives of Beverly Hills star had a nose job when she was 41.
Looking at a picture she took with Kyle Richards back in 2010, she confirmed her surgery. According to her, "it was the same face, just a different nose."
7. Patrick Dempsey
The Grey's Anatomy star had his nose slimmed down after a hockey puck broke his nose as a teenager. His surgery was purely for health reasons. The 53-year-old actor confirmed that the operation was to fix his deviated septum.
8. Josh Hutcherson
Famous for his starring role in Hunger Games, Josh had a nose surgery some years ago to correct a deviated septum which left his nose severely blocked. Josh had earlier tweeted about the surgery which he stated was to "fix a broken nose."
His representative, however, clarified things, later on, explaining that he did the surgery to correct a deviated septum.
Celebrities for specific reasons sometimes indulge in facial plastic surgery procedures. So, before you get so excited about that "perfect nose" remember that it may have been worked on. It is also important to note that there have been cases of plastic surgery gone wrong! So whatever decision you make, apply wisdom.