Do you know that some celebs know how to fly? Not only do these celebrities have thriving careers, but they focus on other sports and become excellent at it. Yes, flying a plane involves skills; it also takes absolute commitment to pull it through.
If you aspire to become a pilot, it doesn't matter how rich and famous you are, you have to put the hours of pilot lessons in. You heard right – there's no letting off those lessons!
These top shot celebrities managed to log flight hours, participate in written exams and take medical tests so that they could qualify as pilots. What is more interesting is the fact they were doing all this while pursuing wildly successful careers.
To obtain a private pilot license, you must do a minimum of 40 hours in the airplane. At least 20 of the hours must be with an instructor. All of these celebrities have accomplished this, and more. They've put in the 40 hours – 20 hours of flying with an instructor.
The 10 hours of solo flight, and the five hours of cross-country solo flying.
These celebs have done their 10-night landings, three landings at a controlled airport, and at least three hours of basic instrument flying. They've written the exam and obtained an aviation medical certificate. All the requirements set forth by the FAA, they have met.
They also passed a check ride with a designated pilot examiner (DPE), which proves that they are safe and competent pilots.
Below are some of the celeb pilots
1. Tom Cruise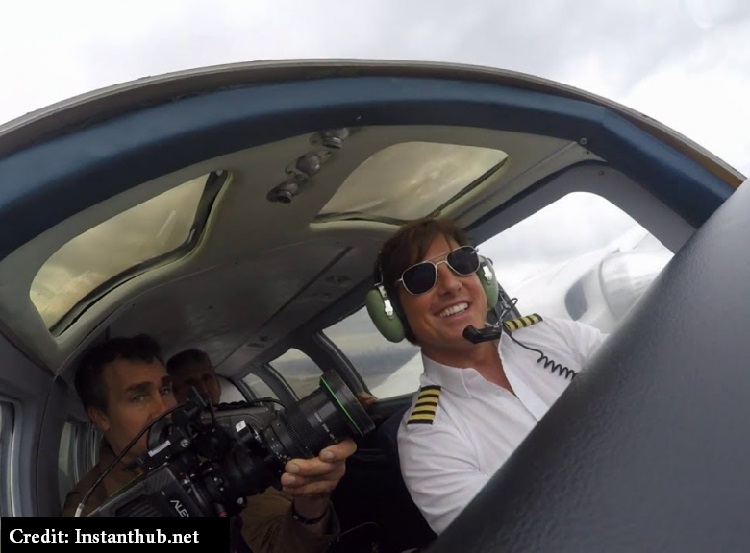 Reportedly obtaining his pilot's certificate in 1994, Tom Cruise has been spotted flying a helicopter in London.
The actor recently bought a P-51 Mustang, and according to People Magazine, he carried a photo of a P-51 around with him as a child. Cruise also owns a Gulfstream IV.
2. John Travolta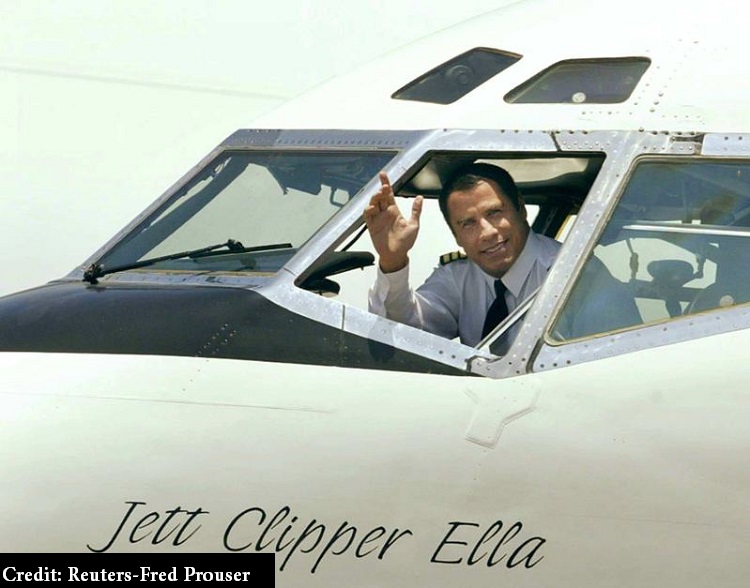 He is possibly the most famous of the famous pilots who began flying at the age of 22. He owns several planes, including a former Qantas Boeing 707 and a Challenger 601. He also has a 7,500-foot runway on his property in Florida. Travolta has been quoted saying that flying is his "second profession after acting." The legendary actor is type-rated in 11 different airplanes.
3. Angelina Jolie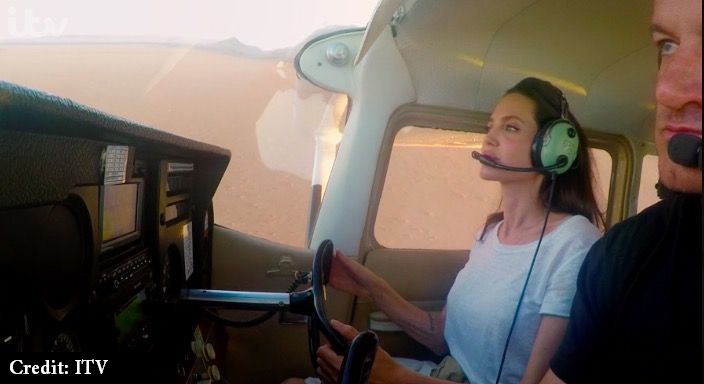 43-year-old actress and activist, Jolie has been flying her planes since 2004. According to her, she began flying because her son, Maddox, had an interest in aircraft. (People)
Jolie obtained her pilot's license in December 2004. Also, in early 2005, she bought one of the safest single-engine planes. Her Cirrus SR22-G2 was gotten at a base price of $334,700. Guess what? The plane came outfitted with a special parachute to carry the plane to safety during an emergency.
In late 2005, the actress had her instructor join her in Calgary, Canada to continue her flying lessons. Talk about commitment!